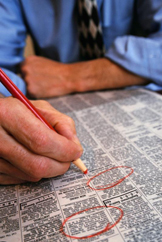 Careers/Employment Opportunities
Eagle Suspensions in Durant, OK is a leading supplier of world-class leaf springs to new truck, trailer and suspension system manufacturers. We currently have job openings for Industrial Machine Operators. Openings on our 6:00AM - 2:00PM, 2:00PM - 10:00PM and 10:00PM - 6:00AM shifts.
The jobs include the following:

· Performing a variety of tasks repeatedly, following instructions and poses the ability to lift, push and pull steel based on various assignments. · Dependable, punctual and agreeable.
· At all time, wearing proper PPE.
· Capable of handling steel in forge, heat treat, assembly and other departments within the facility.
· Poses the ability to stand and work in a high-heat environment.
· Poses prior manufacturing experience.
· Perform moderate to heavy lifting, based on assignments.



Requirements:


· "Safety is #1" attitude.
· Maintain a responsible attitude.
· Poses 'people skills' for building relationships with colleagues at all levels.
· Maintain calmness under pressure.
· Poses mechanical skills.



What Eagle Suspensions has to offer:


· Full-time, 8-hours shifts 5 days a week, Monday through Friday
· Generous vacation, paid time off and company-paid holidays
· Cross-training opportunities and internal job advancement
· 401(k) Retirement Plan, Medical, Dental, Vision, Life Insurance, Disability Insurance, Supplemental Insurance
· Retention Bonus Pay
We are looking for candidates that have a strong work ethic, work safely, have a positive attitude, and work effectively and efficiently in a team environment. Eagle Suspensions is an equal employment opportunity employer and a smoke-free workplace. Upon hire, Eagle Suspensions uses E-Verify to verify employment eligibility of all new hires.
Job Type: Full-time
Average Hourly Wage: $17.79/hour