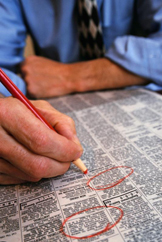 Careers/Employment Opportunities
Manufacturing Engineer needed in Durant, Oklahoma
Position will utilize principles of electronics engineering and programmable logic controllers and computer-aided design software to provide engineering support to production processes (Forge Department). Applicants must have the minimum of a Bachelor's degree in Manufacturing Engineering, Electrical Engineering, Electronics Engineering a or related field plus at least one year of experience using electronic systems that control the manufacture of parabolic leaf springs. Will accept an educational equivalency prepared by a qualified evaluation service. Must have legal authority to work in the U.S.
Applicants must have legal authority to work in the U.S.
Send resume/references to:

Dayton Parts, LLC d/b/a Eagle Suspensions
Human Resources Department
Attn. Cindy Ervin
1811 W. Arkansas Street
Durant, OK 74701

Applicants may come by during business hours to fill out an application.